Put Your Deals in High Gear
TimePayment's Upgraded Portal Helps You Sell Faster
When shopping online was hard, Amazon gave sellers a storefront. When staying in touch grew difficult, Facebook gave friends a network. Equipment lease financing is complicated. So TimePayment is making it simple for equipment dealers and other third-party originators—with a major upgrade to our dealer interface.
InfoHub™, the industry's leading user portal, is getting even better. We're increasing deal velocity, enhancing our security and making managing leases easier than ever.
Preview some of the changes we're making to help you grow with our financing & technology.
Get a better perspective on your business
TimePayment's Application Pipeline dashboard helps you make smarter decisions at a glance. See six months of history in one simple view. Follow any deal from start to finish. Quickly identify and pursue deals not making progress.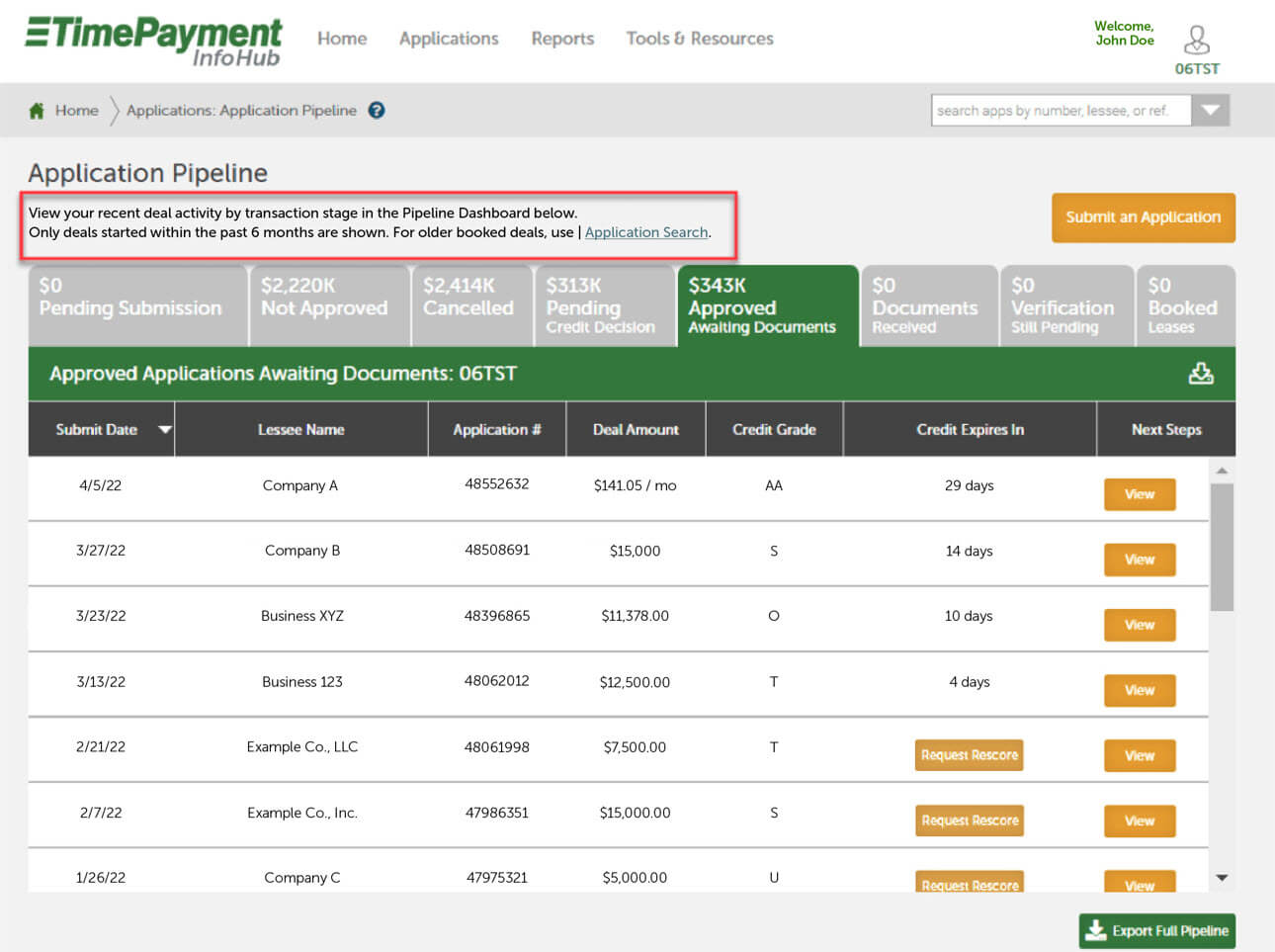 We're giving you the perspective you need to be a sales leader in your market.
Take action and plan your next steps
Move deals into the fast lane. TimePayment's Pending Requirements checklist guides you through the leasing process at every step, so you always know what action to take next. Plus, it's easier than ever to upload documents, send messages and act on required items.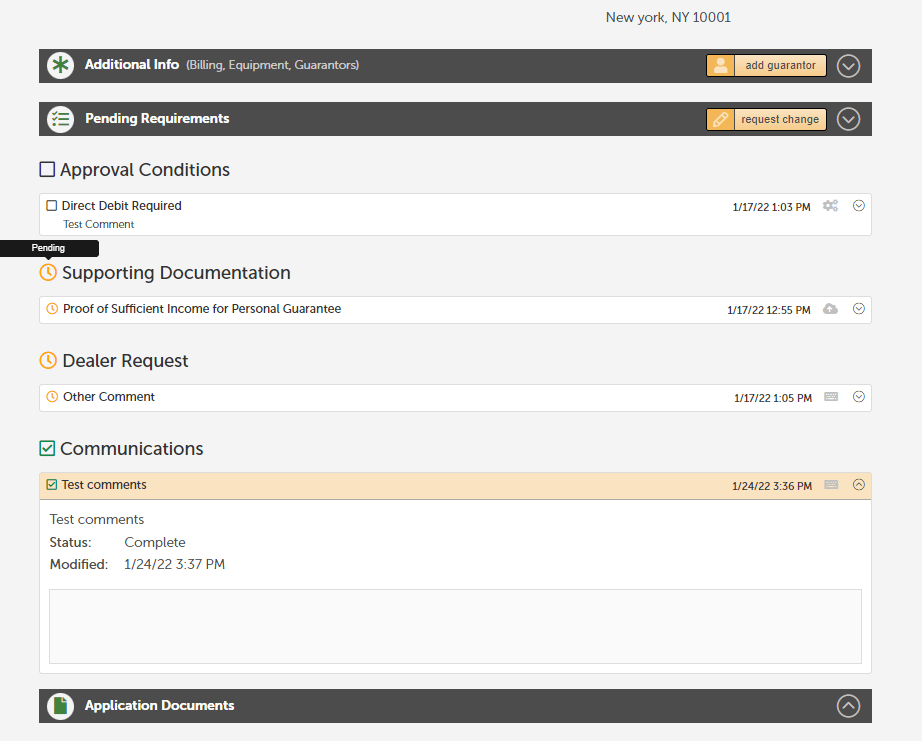 Faster action means faster approvals. This is what deal velocity looks like.
Take advantage of our toolbox
We've added helpful tools throughout your InfoHub portal, to create a more streamlined, intuitive and secure experience for equipment sellers. You'll find:
Handy tools close at hand: Like tax and leasing calculators, updated customer quote tools and more. Because everything you need to offer lease financing should be in your leasing portal.
Faster set-up and service of new accounts: Your email is your ID—no waiting for a username to be assigned to you. (It's more secure, too.)
More comprehensive equipment lists: We've expanded our list of equipment type options to be even more comprehensive.
Helpful integrations: Like USPS address field validation that matches addresses in real-time, enabling more accurate submissions, faster decisions, and faster funding.
Let's get started
InfoHub makes offering equipment lease financing simpler and faster than ever—and that means more sales to more customers, and more profit for you.