Water Delivery Industry News to Know:
Empty Offices, Thirsty Gym-Goers, Summer Storms & More
Around the water cooler: The return to office is sluggish at best. Employers are finding themselves doing more to entice employees back and offering premium workplace experiences might be table stakes. Could high end coffee and water stand to benefit?
Hit the gym: In a recent survey* of over 2,500 active gym members, 92% had no idea they could get bottled water or water service delivered to their home. This makes us wonder: Could a little marketing and easy payment solutions help the health enthusiasts be the best target for new customers?
Storm season: With a run of horrific storms ripping through the country this Spring and hurricane season on deck, could preparation for natural disasters be a business driver that serves a terrific cause?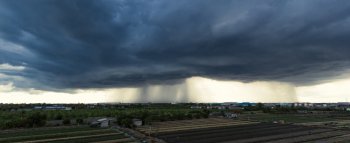 TimePayment to the rescue. As a long-time committed finance provider to water delivery and service companies, TimePayment is uniquely positioned to help you keep costs down and grow. To inquire about how financing can help you scale for growth in this unprecedented environment, contact us today. 
* 1H22 Greenwich | Sawbux Survey of Commercial Finance Decision Making