Industry Insights Brokers Can Use To Grow Their Business Today
2021 and early 2022 have been good to the equipment finance business in the face of unimaginable headwinds. But supply chain issues continue to cloud what could otherwise be a record-setting environment. We took a closer look at the data to see what lead times can tell us about industry recovery.
Why it matters: As a broker, if you play in a segment where lead times are affecting deal flow, diversification into industries where lead times are improving might be an effective strategy to win and sell more effectively.
By the numbers: Here are the results from a recent study* of more than 2000 equipment sellers: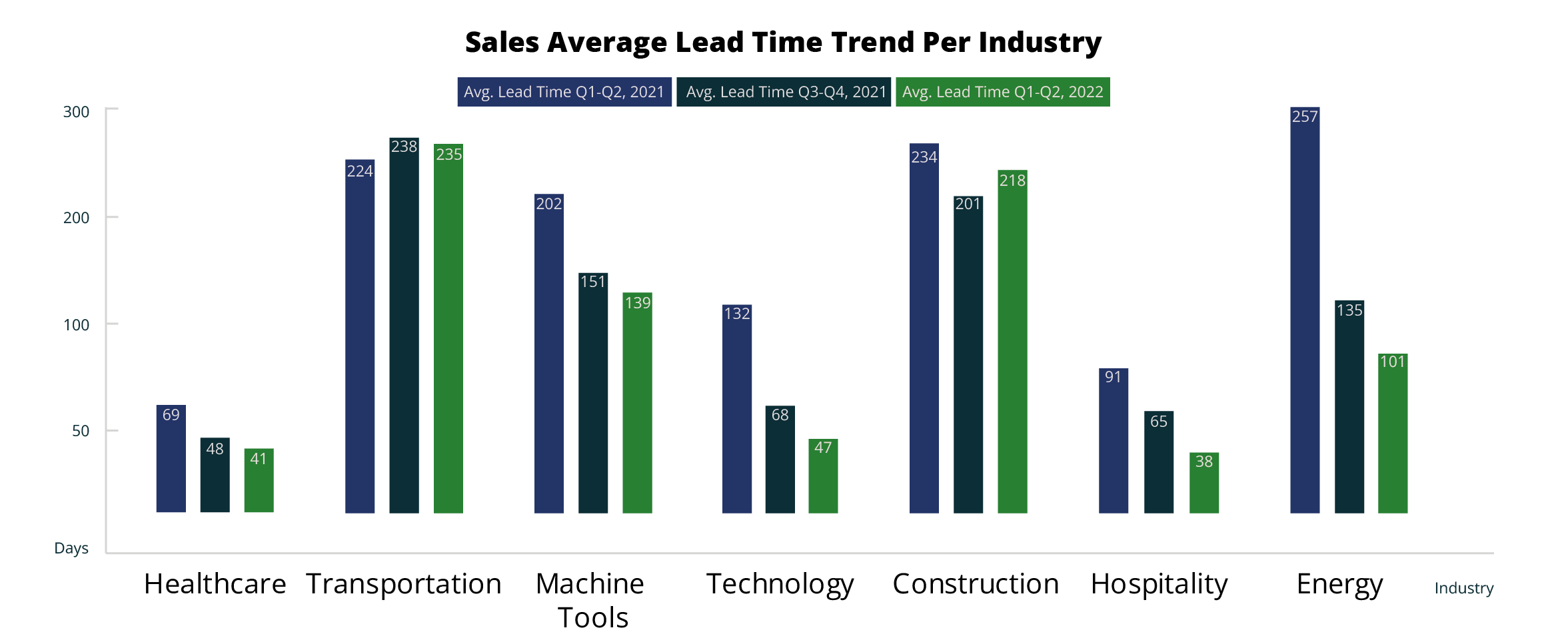 At a glance:
Speediest industry: Hospitality
Most improved: Technology and energy
Still struggling: Transportation and construction

We can help:
Now that you know which supply chains are running smoothly, TimePayment can help you capitalize on new opportunities. With flexible monthly payment options for equipment needs starting at $500 and reaching to $500,000 and beyond, you can trust our innovative technology tools and creative capital to help turn shoppers into buyers.
*1H22 Greenwich | Sawbux Survey of Commercial Finance Decision Making