Offering

additional financing

can help

grow your sales

.
False assumption: Customers are unlikely to act on additional approved credit.
The real deal: In a survey* of over 4000 recent equipment customers and 1100 equipment sellers, nearly 8 in 10 shoppers of commercial equipment would use credit amounts approved above their current equipment needs within 60 days. But only 2 in 10 equipment sellers believe the same of their customers.
By the numbers: Here is a breakdown by asset class: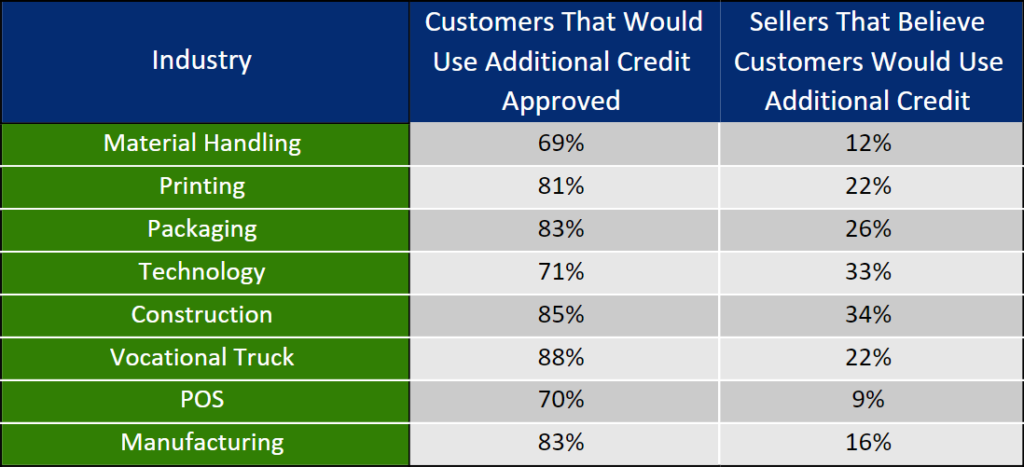 Takeaways for brokers: As a broker, if you can offer additional credit beyond the immediate equipment need, then you should see your share of customers using it. If you can get your dealers to promote your ability to offer credit beyond the immediate equipment need, they should see their share of customers using it to acquire more equipment.
TimePayment can help. With numerous options for equipment financing starting at $500 and reaching to $500,000 and beyond, you can trust us to help you turn more applications into fundings.
Take action: To discuss an opportunity or sign up, contact us.
*2H22 Greenwich | Sawbux Survey of Commercial Finance Decision Making